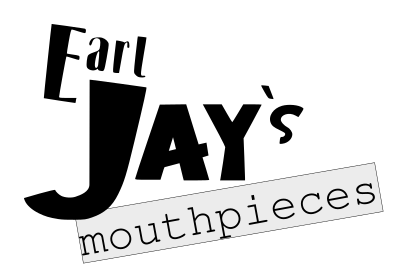 After some years of development, finally the mouthpiece production is running.
Under the brand name Earl Jay's mouthpieces there will be a growing number of mouthpiece models for saxophone.

The mouthpieces are made of solid bar Ebonite (a.k.a. hard rubber) produced by S.E.M. Hitzacker, a renowned producer of first class Ebonite and supplier for many premium brands.
A CNC mill is used for a maximum of precision for the mouthpiece blanks.
Final work on chamber and surface is solid craftsmanship.
Each piece is made with great accuracy and playtested to guarantee a perfect playability.

Relying on my experience in mouthpiece refacing and through close collaboration with professional saxophone players, Earl Jay's Mouthpieces stand for a maximum of expression, precision and tradition.

Made in Germany.